19 Dec

4 Great Reasons for Professional Marketing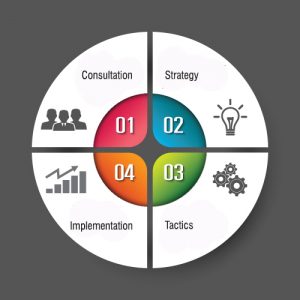 What's the benefit of using our professional marketing services? We can offer 4 great reasons, but here's the bottom line. Because Better Mousetrap answers your most important marketing question: What are the simplest and most effective ways to get my business noticed, promote my products/services, and increase my sales?
Consulting – We help you see the forest and the trees. Being "in the business" can often make understanding how to market it that much more challenging. We offer fresh and professional perspectives that are based on experience and expertise.
Strategy – We simplify marketing. We sort through the "marketing clutter" and hone in on a plan that will offer you the best ROI. We create simple marketing frameworks that you and your staff can understand and follow, making your marketing better and your life easier.
Tools & Tactics – We build specific tools for specific purposes. From building websites to building brands, and from social media to online advertising we design and develop a specific set of tools that coincide with your strategy and your budget. We also provide follow up reports to measure your results.
Implementation – We fulfill a professional, scaleable need. You contract a lawyer when you need legal help and an accountant when you need accounting help. We're your Marketing Department who can implement all, or some, of your marketing needs when and where you see fit.
Give us a call and let us put your marketing strategy to work. We can set up a time to meet with you in person (or virtually).