25 Apr

What Are the Benefits of a Fractional Marketing Director?

The modern business landscape is ever-changing and evolving, and it's important for companies to stay ahead of the curve. One way to do this is by hiring a fractional Marketing Director, or Chief Marketing Officer. A fractional Marketing Director or CMO is an experienced marketing professional who works with your company on a part-time basis to help you develop and execute marketing strategies that will help you reach your goals. In this blog post, we'll explore the benefits of hiring a fractional marketing professional and how they can help your business succeed.
Cost Savings
One of the biggest advantages of hiring a fractional CMO is cost savings. A full-time CMO can be expensive, especially for small or medium-sized businesses that may not have the budget for a full-time executive position. With a fractional marketing director, you get all the benefits of having an experienced marketing professional on board without having to pay for their full-time salary and benefits package.
Access to Expertise
Another benefit of hiring a fractional marketing director is access to expertise. A fractional marketing director brings with them years of experience in marketing strategy and execution, which can be invaluable when it comes to developing effective campaigns and initiatives that will help your business reach its goals. They also have extensive knowledge in areas such as digital marketing, content creation, and analytics that can help you make informed decisions about how best to allocate your resources.
Better Mousetrap Marketing is comprised of a team of industry experts, including owners Lisa Henderson and Jason Clayton.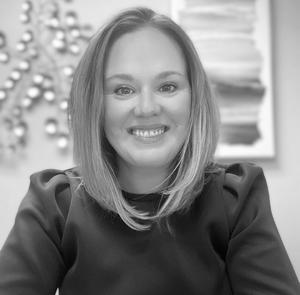 • Skilled project manager and problem solver
• Approachable + knowledgeable + return on investment specialist
• Expert in building deceptively simple marketing plans that make YOU money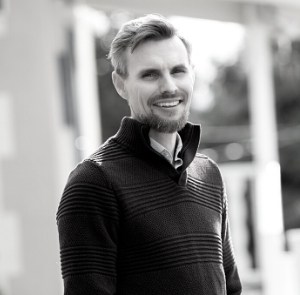 Jason Clayton
MASTER TRAP BUILDER
• Big picture visionary with a knack for knowing the right path to take
• Master of increasing YOUR market share
• Business savvy + common sense strategies + results-based planner
Flexibility
Hiring a fractional marketing director also gives you the flexibility to scale up or down depending on your needs. If you need additional support during peak times or when launching new initiatives, you can easily increase your hours with your fractional marketing professional without having to commit to a long-term contract or hire additional staff members. On the other hand, if you need less support during slower times, you can easily scale back on hours without worrying about having too much overhead costs associated with an employee who isn't being utilized fully.
Time Savings
Finally, hiring a fractional marketing director can save you time by allowing you to focus on other aspects of running your business while they handle all things related to marketing strategy and execution. This frees up more time for other tasks such as product development, customer service, sales outreach, etc., which helps ensure that all areas of your business are running smoothly and efficiently.
In conclusion, there are many benefits associated with hiring a fractional marketing professional including cost savings, access to expertise, flexibility in scaling up or down depending on needs, and time savings by freeing up more time for other tasks within the business. If you're looking for an experienced marketing professional who can help take your business to the next level without breaking the bank or committing long-term resources then hiring a fractional marketing may be just what you need! If hiring a fractional marketing director sounds like the next move for your business, give Better Mousetrap Marketing a call. We offer a range of marketing services to suit your business' marketing needs and budget requirements.