13 Jul

Startup Guide to PPC Marketing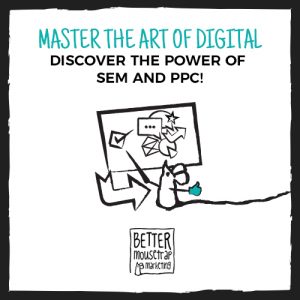 The Startup Guide to PPC Marketing.
PPC Marketing is a valuable tool for generating online traffic to your business. While there are many options available for advertising online, PPC Marketing is one of the most popular ways to target customers and increase traffic. Here's what you need to know to get started.
What is PPC Marketing?
PPC Marketing stands for Pay-Per-Click Advertising. Simply put, your business pays a search engine a fee each time someone clicks on your ad. The ads are targeted through a set of keywords to searchers looking for what you are offering. PPC Marketing allows your business to purchase a visit to your website, instead of waiting for traffic to come to your website organically. When the PPC Marketing campaign is set up, you choose how much you are willing to pay per click. Each click will subtract the fee from your budget until the budget is gone, then the search engine will stop showing your ads until you replenish your budget. Examples of PPC Marketing platforms include Google Adwords and Facebook Ads.
Why is PPC beneficial?
PPC Marketing is extremely useful for a number of reasons. PPC Marketing allows you to pay only when someone clicks on your ad, you can easily control how much you spend, and your ads are specifically targeted to people who are most likely to be interested in your business. It's customizable for your business too, allowing you to show your ad only to people in your target location and will also allow you to schedule what time of day your ad is shown. It doesn't take long to set up and you can start generating traffic quickly. All-in-all, PPC Marketing is an effective way to advertise to your customers and it's an important tool in your advertising strategy.
How do I get started with PPC Marketing?
PPC Marketing runs on keywords and phrases. To be successful with your campaign, it's important to do your research and make sure your keywords and phrases are relevant to your business. The keywords and phrases you're using should match what's on your website and other ads your business is running. To maximize your campaign, these keywords and phrases should also be specific and targeted to the customers you're trying to attract. PPC Marketing campaigns can also include negative keywords to keep your ads from being shown to customers looking for something with a similar search term that's not relevant to your company, such as watercolor art books instead of watercolor art classes. You'll also want to decide which search engine you will use for your campaign. Once you have chosen your keywords and the search engine you'll use, you'll need to decide how much you're willing to pay per click and how high you want to set your budget. Then it's a matter of inputting your PPC Marketing campaign on your desired platform, and you'll be on your way.
Once you have a campaign running, revisit your keywords regularly to make sure that your keywords and phrases are still relevant. Continually re-evaluating your keywords and phrases is a good way to manage your campaign, allowing you to add keywords that have become relevant and removing keywords that have become less relevant or too expensive. You can also take the opportunity to monitor the effectiveness of your campaign and, if necessary, split up your keywords into more specific groupings for higher efficiency. If you're conscientious with your keywords and regularly update your campaign, it will be a valuable tool for your digital marketing needs.  Ready to get started? Give us a call! Our team is happy to help set up your campaign, so you can start bringing more customers to your business!