19 Nov

Take Control, Part 2: Social Networks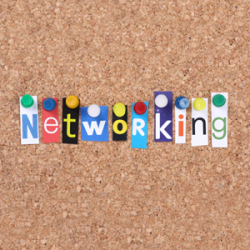 A couple of weeks ago we explained the importance of owning your own domain name, but it's important for your business to have control over all of its accounts. And that includes social networking profiles.
It can seem like a blessing when your new hire happens to know how to use Facebook when you're still trying to figure out how to like something and what a tag is. However, before you hand everything over to them, there are ways you can protect your company.
Trust Your Poster
The person posting to your company's social networking profiles needs to be mature and experienced enough to understand what to post and what not to post. A 16 year old might know how to use Facebook really well, but they might lack the experience with your company required for that role. Your company's posts on social networks are often people's first impression of your company (and an ongoing one too). So if you're not able to write the posts yourself, it's important that the person or company you choose can truly represent your company. Having a social media strategy that covers tone and best practices for your company can be very helpful as well.
Here at Better Mousetrap, we manage several clients' social networking profiles on their behalf and always proof content to the owners before it's posted. If you have someone working on the posts in house that you trust but you're just not 100% sure about just yet, that can be a great system for your company too.
Grant Permission, Not Ownership
Facebook has great user role options, which allow you to remain the owner of the page while your employees or contractors can post on your behalf. This means that everyone will access the Facebook page through their own account, but you control how much access they have.
You can find these under Settings > Page Roles. Here's a breakdown of the different permission levels you can grant your employees or contractors:
| | Admin | Editor | Moderator | Advertiser | Analyst |
| --- | --- | --- | --- | --- | --- |
| Manage Page roles and settings | ✔ | | | | |
| Edit the Page and add apps | ✔ | ✔ | | | |
| Create and delete posts as the Page | ✔ | ✔ | | | |
| Send messages as the Page | ✔ | ✔ | ✔ | | |
| Respond to and delete comments and posts to the Page | ✔ | ✔ | ✔ | | |
| Remove and ban people from the Page | ✔ | ✔ | ✔ | | |
| Create ads | ✔ | ✔ | ✔ | ✔ | |
| View insights | ✔ | ✔ | ✔ | ✔ | ✔ |
| See who published as the Page | ✔ | ✔ | ✔ | ✔ | ✔ |
Other social networks like Instagram and Twitter are single login setups, which means you're not able to add several admins with different levels of access like you can with Facebook. So for those networks, ensure that you keep a record of all logins. Also, we recommend using email addresses you own for these accounts (preferably ones under your company's domain name).
Have questions about how best to set up your social networking accounts? Drop us a line and we can help!